Sometimes Samiya Bashir makes poems of dirt. Sometimes zeros and ones. Sometimes variously rendered text. Sometimes light. Her work has been widely published, performed, installed, printed, screened, experienced, and Oxford comma'd.
Bashir's most recent book of poetry, Field Theories, wends its way through quantum mechanics, chicken wings and Newports, love and a shoulder's chill, melding blackbody theory (idealized perfect absorption, as opposed to the whitebody's idealized reflection) with real live Black bodies in poems that span lyric, narrative, dramatic, and multi-media experience, engaging their containers while pushing against their constraints.
"Samiya Bashir challenges the vocabulary of science, finding inflections and echoes within that vocabulary of the long and brutal history of race and racially based economic exploitation in the U.S.A. dynamic, shape-shifting machine of perpetual motion," wrote Marcella Durand for Hyperallergic.
Albert Murray said, "the second law of thermodynamics ain't nothing but the blues." Field Theories asks what is the blue of how we treat each other, ourselves, of what this world does to us, of what we do to this shared world in poems which "creat[ing] cognitive openings," wrote Durand, "for understanding how science, history, life and poetry intersect."
During the six months leading up to the release of Field Theories, Bashir created six short videopoems in collaboration with video artist Roland Dahwen Wu (Patua Films) and dancer Keyon Gaskin (Physical Education) to remix and reimagine the work through a new medium: sound + image + light.
Norse gods, Ghanaian call and response, and black gospel all contribute to an exploration of the sensual world in Gospel, her second collection which, along with Where the Apple Falls was a finalist for the Lambda Literary Award. Blackademics reviewer Alexis Pauline Gumbs described the collection as a "close look at the infinite places and moments when the human body meets despair, pleasure and transcendence." Bashir is also editor of Best Black Women's Erotica II, and co-editor of Role Call: A Generational Anthology of Social & Political Black Literature & Art, with Tony Medina and Quraysh Ali Lansana.
Bashir holds a BA from the University of California, Berkeley, where she served as Poet Laureate, and an MFA from the University of Michigan, where she received two Hopwood Poetry Awards. In October 2017 she was awarded the Regional Arts & Culture Council's Individual Artist Fellowship in Literature in recognition of individual artistic achievement and excellence to sustain and enhance her creative process. She has been the recipient of numerous other awards, grants, fellowships, and residencies, and is a founding organizer of Fire & Ink, an advocacy organization and writer's festival for LGBT writers of African descent.
She has collaborated with a number of visual and media artists on projects such as M A P S :: a cartography in progress, with Roland Dahwen Wu, Coronagraphy with Tracy Schlapp, and Bashir has collaborated on a number of multimedia poetry and art projects including M A P S :: a cartography in progress, and Silt, Soot, and Smut, with Alison Saar, both of which travel the country in exhibition and performance. Bashir has most recently collaborated with Saar and Schlapp on Hades D.W.P., a forthcoming limited edition artists' book.
Formerly a long-time communications professional focused on editorial, arts, and social justice movement building, Bashir now lives in Portland, Oregon, with a magic cat who shares her love of trees and blackbirds, and who occasionally crashes her classes and poetry salons at Reed College.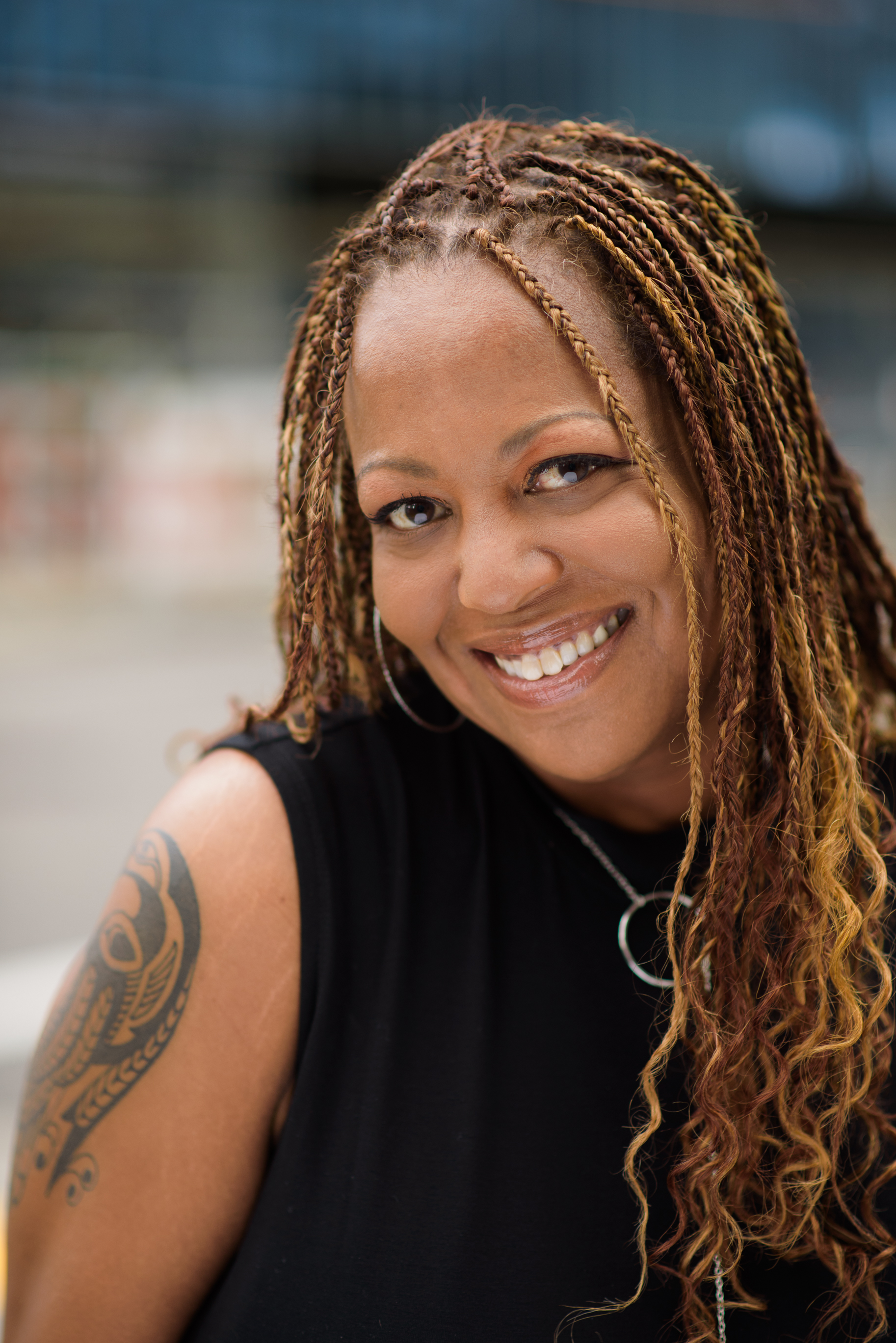 Sometimes she makes poems of dirt.
Sometimes zeros and ones.
Sometimes variously rendered text.
Sometimes light.
She lives in Portland, Ore, with a magic cat who shares her obsession with trees and blackbirds and occasionally crashes her classes and poetry salons at Reed College.
Select Recent Readings + Presentations
Nasha (Amsterdam), Thinking Its Presence (Tucson), NonfictionNow (Reykjavik), &Now (CalArts), Yari Yari Ntoaso (Ghana), Split This Rock Poetry Festival (DC), AWP (Various), Fire & Ink Festival for LGBT Writers of African Descent (Co-founder: Chicago / Austin / Detroit), Joe's Pub (NYC), Museum of Contemporary Craft (Portland), Museum of Performance & Design (San Francisco), Studio Museum (New York), Mepfestival (Netherlands), More + More
| 2019 |
| 2018 |
| 2017 |